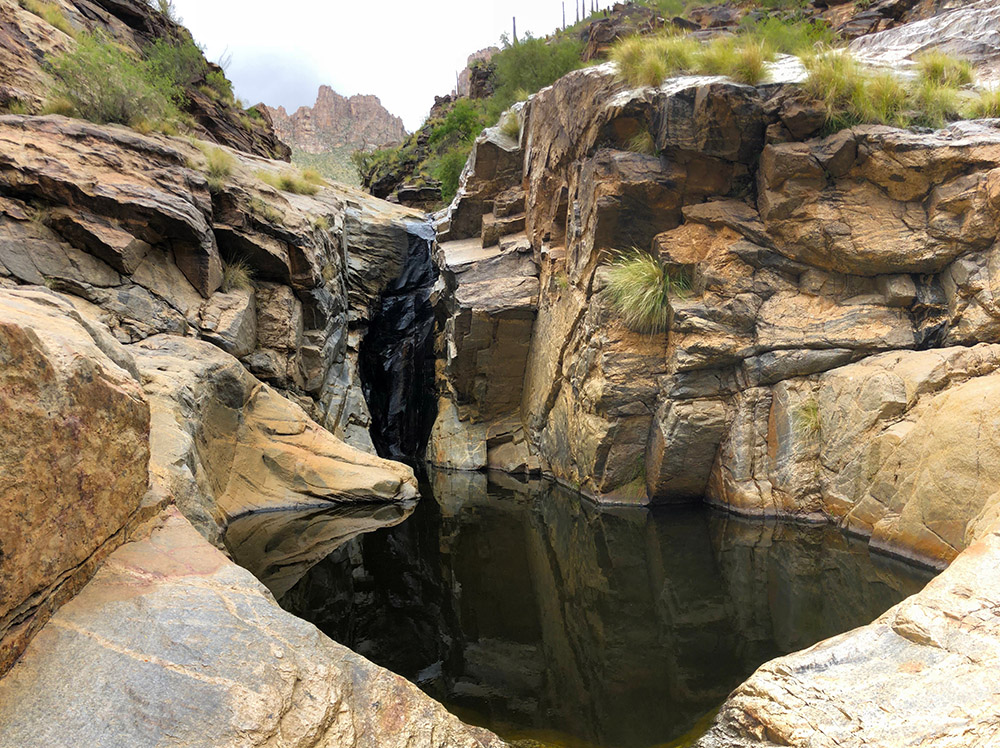 Connect with nature
Feel the magic of nature as you ride a convenient, comfortable shuttle through the wonders of Sabino Canyon or to the Bear Canyon trailhead. The electric shuttle journey begins at the Sabino Canyon Recreation Area Visitor Center and carries passengers on a one-hour round trip, allowing passengers to exit the shuttle at Sabino Canyon Crawler Stops 1 through 9 to soak in the grandeur of the canyon at your own pace.
Bear Canyon leads to the gorgeous Seven Falls, an intermittent series of waterfalls just east of Sabino Canyon. The hike (moderate to difficult) to Seven Falls is 8.4 miles round trip from the Visitor Center. Hop on the shuttle (fee required) to shorten the hike.
Discover a desert oasis
Admire towering saguaros, listen for the trickle of Sabino Creek, enjoy the many wildflowers, or watch for glimpses of wildlife activity, from coyotes to mountain lions, hawks to rattlesnakes, and hummingbirds to lizards.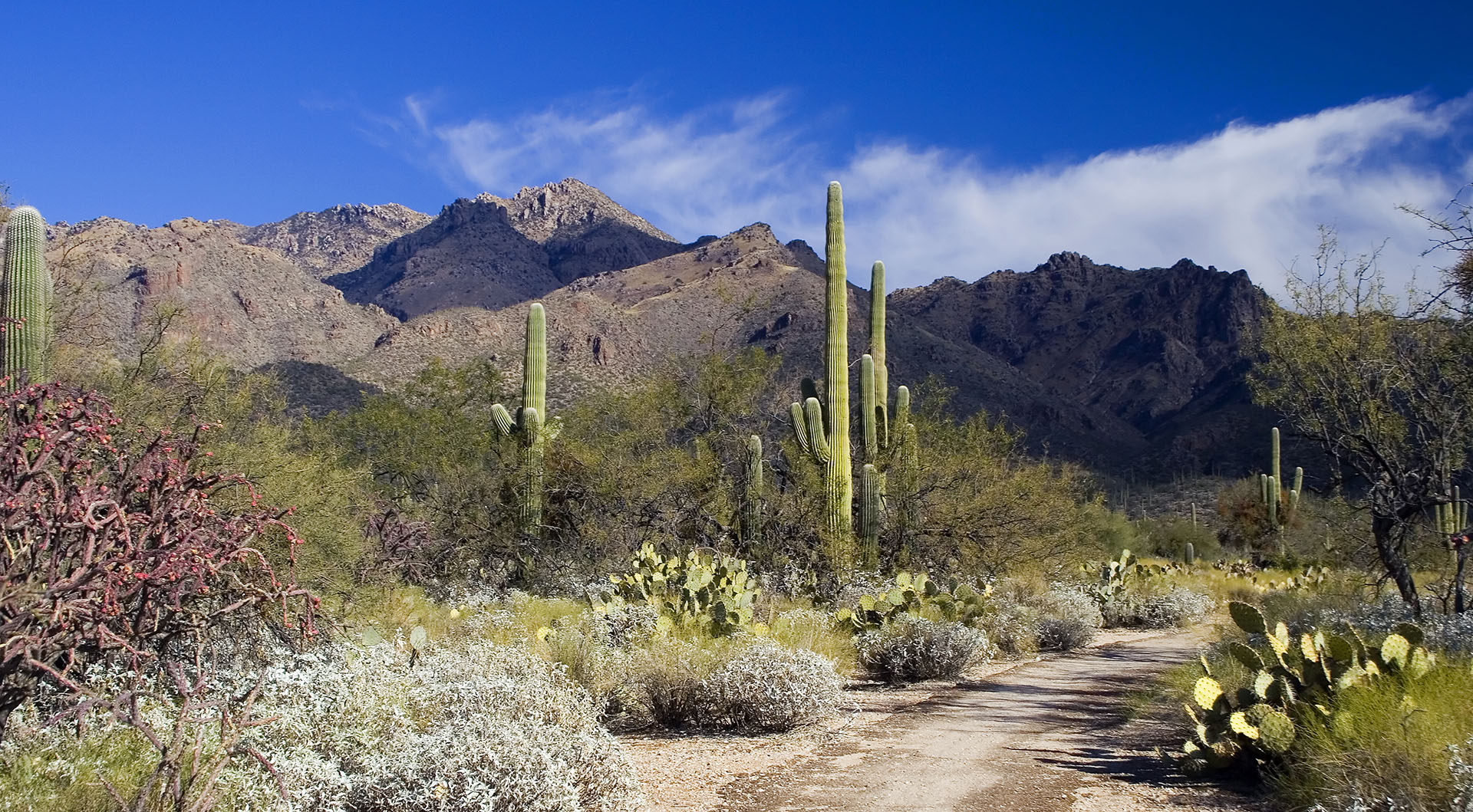 A hiker's paradise
The trailhead for numerous trails in Sabino Canyon and Bear Canyon are accessible by riding the shuttle. The 30-minute shuttle round trip in Bear Canyon currently has three stops where hikers can access a myriad of trails, including the popular Seven Falls trail.
Go at your own pace
Once you hop off the shuttle to explore the canyon, you can leisurely stroll back to the Visitor Center or simply show your ticket to the driver at any stop to get back on board any shuttle with available seats for a comfortable ride to the drop-off area.
Picnic areas
Sabino Canyon features a dozen picnic areas, including at the Visitor Center, Lower Sabino Canyon, Sabino Dam East, Cactus Picnic Area and Bear Canyon Overlook.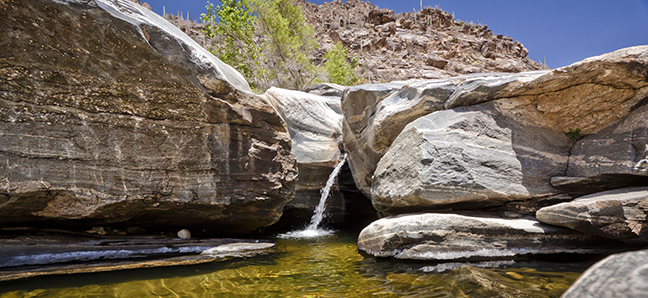 Waterfalls and creeks
Sabino Canyon was carved out by Sabino Creek which flows with water intermittently during the year, including across the roadway in several locations. Water features that can be accessed in the Sabino Canyon Recreation Area include:
Seven Falls
Hutches Pool
Sabino Dam and Lake
Sycamore Reservoir
Restrooms
Restroom facilities are available at the following locations:
Visitor Center
Lower Sabino
Cactus Picnic Area
Bear Canyon Overlook
Sabino Canyon Shuttle Stops 1, 2, 4, 6 and 8
Bear Canyon Shuttle Stops 2 and 3